We never stand still.
We want to be an expert partner for our customers – today and in the future. At ARKU we know that this is made possible thanks to our dedicated and qualified employees. From the trainees to the management.
Our roughly 200 employees at our branches are our success factor. Qualified personnel development and constant training for all employees form an integral part of our culture. ARKU currently employs 14 trainees and 6 DHBW students.
Would you like to become part of our team? Then visit our career portal!
What our employees have to say.
Denis Weinfurtner, Marketing
"Dealing with a large variety of customers is what keeps me motivated. I love solving the problems of our customers by providing the best possible solutions."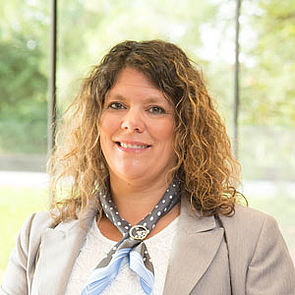 Beth Frederick, Office Manager
"I enjoy the great atmosphere at ARKU. Our teamwork helps to create a positive customer experience as well as being instrumental to our growth as a company".
Additional information.
Contact.
ARKU Maschinenbau GmbH
Siemensstraße 11
76532 Baden-Baden / Germany
T: +49 7221 5009-0
F: +49 7221 5009-11
We are team players!
And work with a passion. You too? Let's work together.
Apprenticeships, internships, job openings - discover your opportunities at ARKU.
More about ARKU
Who we are – and what we do: our history, our values and our team.