Flatness for the big jobs: the PlateMaster®.
Perfect surfaces, flat and relieved of internal stresses: different panels require different leveling systems. The PlateMaster® is distinguished by its efficiency and reliability when processing large and thick metal plates and parts . The hydraulic plate straightener is designed to provide rapid leveling with low internal stresses and minimal scrap.
It is specifically designed for rough panels from 4 mm to 40 mm thick
It can handle the full spectrum of medium to large panels thanks to its 3,000 mm width
The robust system has no problems at all with rust and dirt
"The PlateMaster® XL is an absolute powerhouse."
- Peter Birkner, Südstahl GmbH.
PlateMaster®: outstanding ARKU quality.
The PlateMaster® includes ARKU's defining quality features such as servo-hydraulic leveling gap control and overload protection. This guarantees the same consistent leveling results and protection against damage as with the FlatMaster®. The video presents a comparison of the two high-performance levelers.
Durable: no problems with dirt and rust.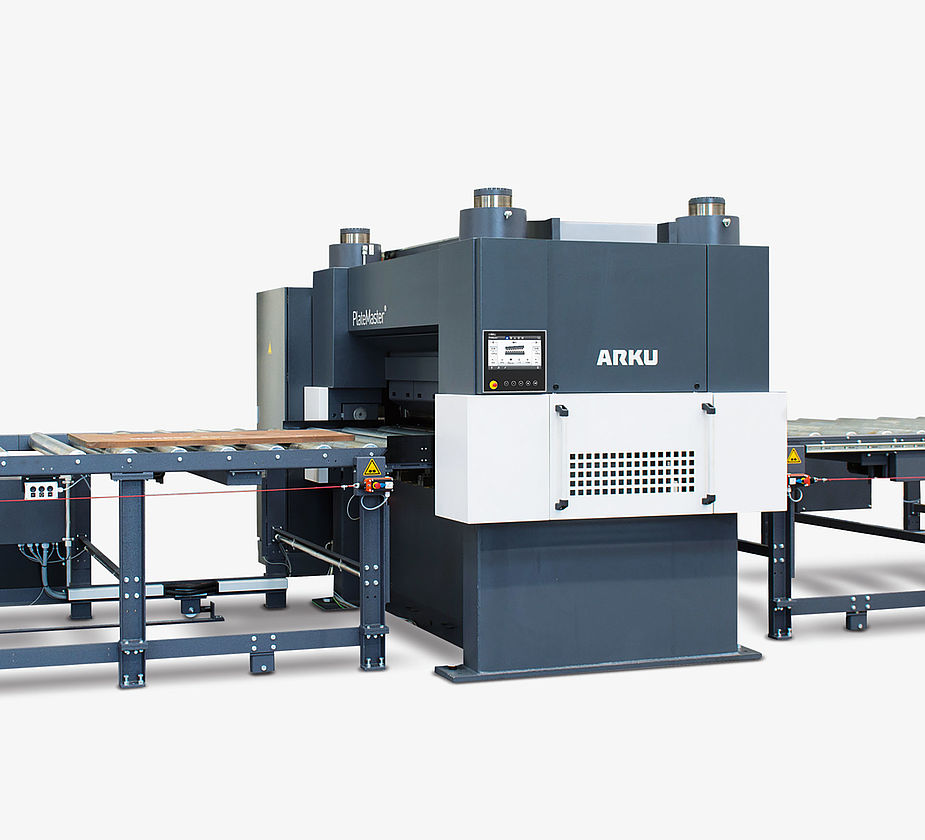 Easy cleaning of the leveler is very important, especially when processing large plates which are often covered with rust and scale. The PlateMaster® is specifically designed for tough conditions. The hydraulic leveler is highly resistant to soiling and can be cleaned quickly and easily. Even rusty and soiled plates are no problem at all for the PlateMaster®.
Additional information.
Did you know?
We also process your parts at our Leveling and Deburring Center. In small quantities for testing or as contract work – economical and efficient.
Success stories.
From electronics components the size of a credit card to sheet metal sheets and plates meters long. More and more customers demand flat sheets. N-cut24 relies on the PlateMaster® L.