Precise leveling of continuous coils.
Cut-to-length lines have to fulfill especially demanding standards of flatness and service quality. The HiCap® strip leveler machine from ARKU is the solution for all strip defects. As a strip leveler, it is specifically designed for processing wide and thin sheet metal strips.
The strengths of HiCap®: reliability, the highest quality and a cassette changing system for the leveling rollers. The efficient and economical solution for our customers.
In order to guarantee that the demanding flatness requirements for the sheet metal strips are fulfilled, HiCap® utilizes tilting and bombage. The leveling rollers can be specifically tilted or bent as needed.
HiCap®PLUS: Make one out of two.
Up until now, systems had to be equipped with multiple levelers in order to handle coils with different thicknesses. The HiCap®PLUS can process different panel thicknesses, eliminating the need for multiple levelers thanks to its innovative cassette change systems. Clever solution from ARKU.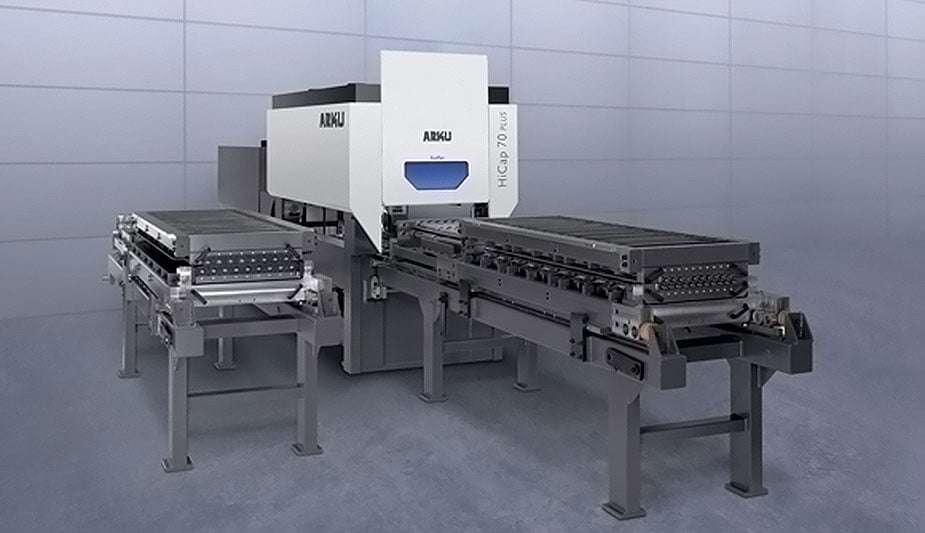 Additional information.
Success stories.
"Since we have begun producing with the new system, we work on one shift instead of two." - Karl-Heinz Hofmann, Line Manager at Viessmann. More about customers' successful use of our machines:
Why leveling?
Internal stresses and unevenness adversely affect your parts and sheets during subsequent processing. Find out what happens when unleveled parts are processed and why leveling is so important.