More performance, less wear.
The patented EcoPlan® drive concept from ARKU provides up to 30% more performance with the same power requirements. Similar to an ABS system in a vehicle, EcoPlan®, prevents the leveling rollers from slipping on the material. Intelligent intermediate rollers ensure that the leveling rollers apply even pressure. This reduces the wear on the leveling rollers and also prevents marks on the material.
Optimized torque: thanks to step-down couplings.
No skidding: free running compensates for speed differences between the leveling rollers and the sheet metal strip.
No slipping: less wear on the leveling rollers.
Shorter changeovers: Switch out the leveling rollers and change the leveling parameters during operation.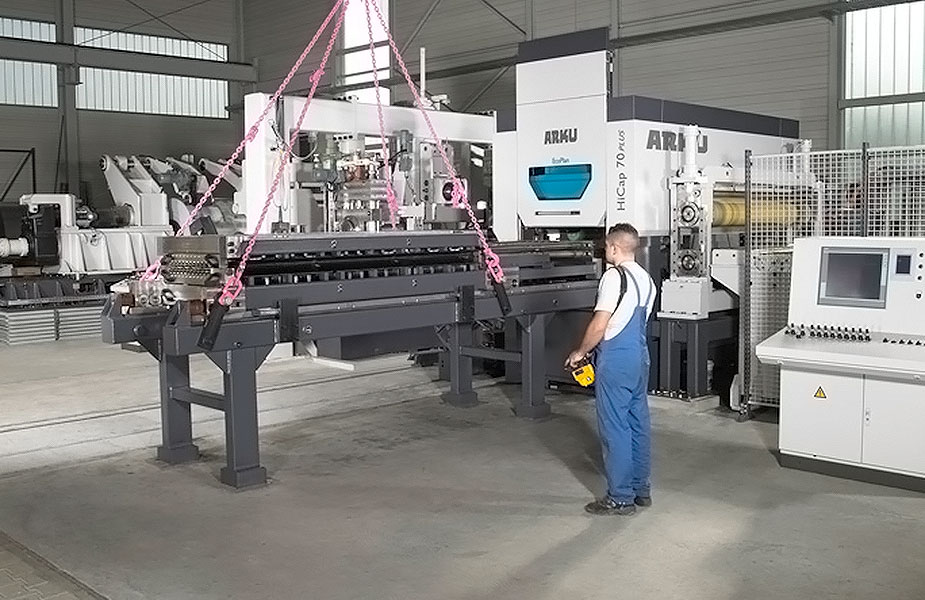 Additional information.
Success stories.
"Since we have begun producing with the new system, we work on one shift instead of two." - Karl-Heinz Hofmann, Line Manager at Viessmann. More about customers' successful use of our machines:
Why leveling?
Internal stresses and unevenness adversely affect your parts and sheets during subsequent processing. Find out what happens when unleveled parts are processed and why leveling is so important.