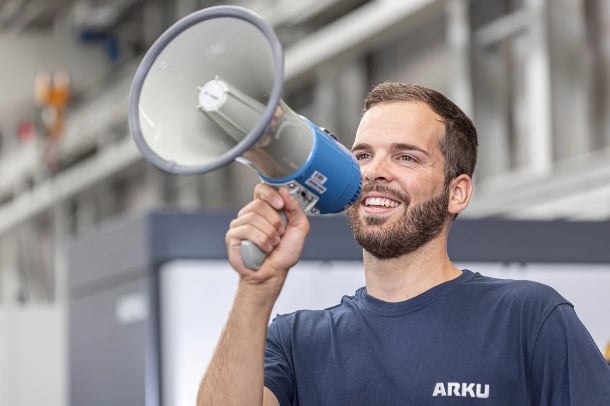 ARKU Newsletter
Exciting events, informative case studies, practical expert tips: With the ARKU Newsletter you are always well informed.
Additional information.
Contact.
ARKU Maschinenbau GmbH
Siemensstraße 11
76532 Baden-Baden / Germany
T: +49 7221 5009-0
F: +49 7221 5009-11
Keep up with the leaders: with our newsletter.
Machines in use at customers, practical tips, events and much more: keep up with the news in the ARKU world.