Stress-relieved sheets, stress-free customers.
Perfect flatness is essential for further processing of parts and sheets. Parts leveled with ARKU save you time and money – thanks to fewer errors in subsequent processes that otherwise increase rework and scrap. Relieving stresses and unevenness – metalworkers all over the world rely on our experience and the precision of our levelers.
At a glance: overview of our success stories.
Click our image gallery and discover customers who successfully use our machines.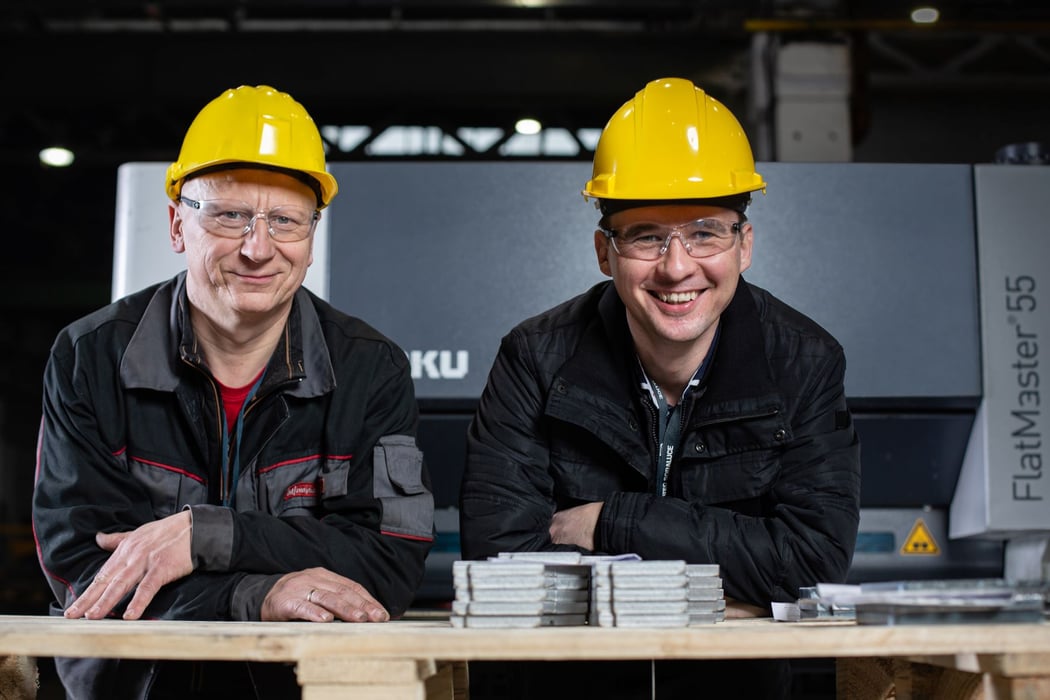 Machines for your specific needs – detailed best-practice reports.
The FlatMaster®, for example, is used more successfully by leading manufacturers of construction machinery, experts in the field of crane manufacturing, flame cutting specialists, processors of stainless steel and precious metals as well as many other industries, more than any other stand alone leveler. Requirements are as unique as the customers themselves. We strive to deliver precisely the right machine. Find out more about the various challenges and how ARKU levelers handle these for customers. In the following success stories, we present customers, their special requirements and our solutions:
Instytut Mechaniki: FlatMaster® 55 and EdgeBreaker® 2000 & 4000
ABP – Innovative Blechbearbeitung GmbH, Germany: FlatMaster® 55
Silberhorn Blechtechnik GmbH: FlatMaster® 88
Danne Holding GmbH, Germany: FlatMaster® 88
MKM, Germany: FlatMaster® 180 and FlatMaster® 80
It lives up to its name – Customers favor the FlatMaster®.
Learn in the video, how our customers use our precision levelers during their daily business operations.
Additional information.
Success stories.
"Essentially, every metalworking company should own a parts leveler, because this significantly simplifies the processing." - Anton Prüfling, Managing Director at Quadrus. More about customers' successful use of our levelers:
Did you know?
We also process your parts at our Leveling and Deburring Center. In small quantities for testing or as contract work – economical and efficient.