The right solution for every customer.
Our customers produce a diverse range of sheet metal and steel parts. Consistently high precision along with cleanly deburred and rounded parts are essential for them. In order to remain competitive, deburring has to be fast and without high personnel usage. The automated deburring machines from ARKU help with these demanding tasks.
At a glance: overview of our success stories.
Click our image gallery and discover customers who successfully use our machines.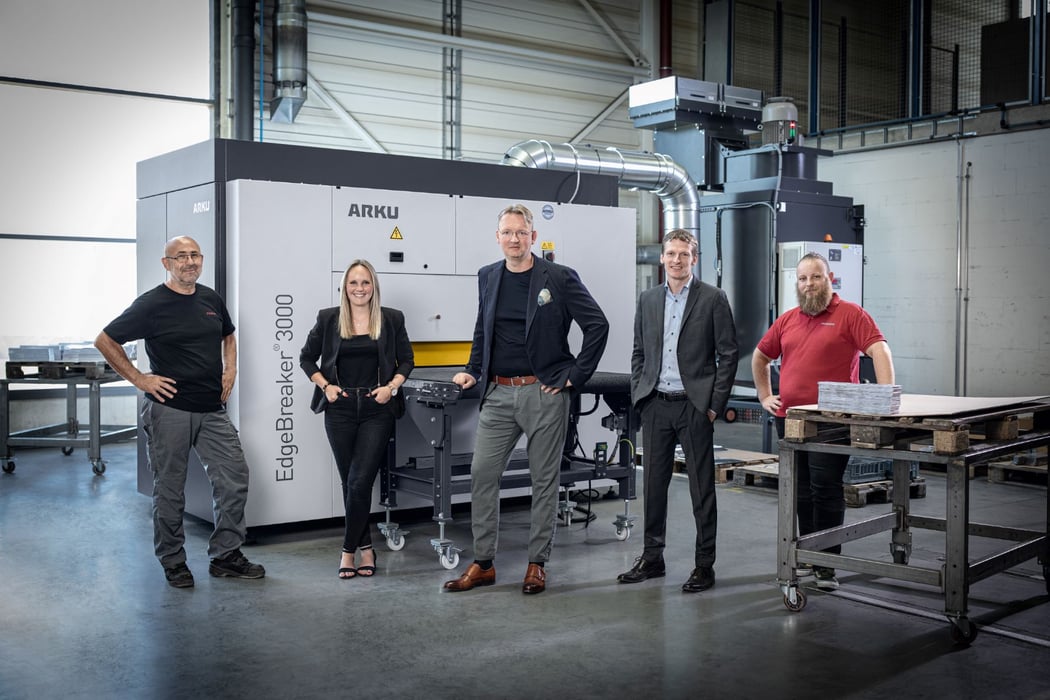 Machines for your specific needs – detailed best-practice reports.
The requirements are as unique as the customers themselves. We deliver precisely the right machine. Find out more about the various challenges and how ARKU deburring machines handle these for customers. In the following success stories, we present customers, their special requirements and our solutions:
Additional information.
Success stories.
"The EdgeBreaker® not only ensures consistently high-quality parts. We also save an enormous amount of time." - Simon Straub, Head of Production at Eisen- und Stahlhandel Straub. More about customers' successful use of our machines:
Did you know?
We also process your parts at our Leveling and Deburring Center. In small quantities for testing or as contract work – economical and efficient.